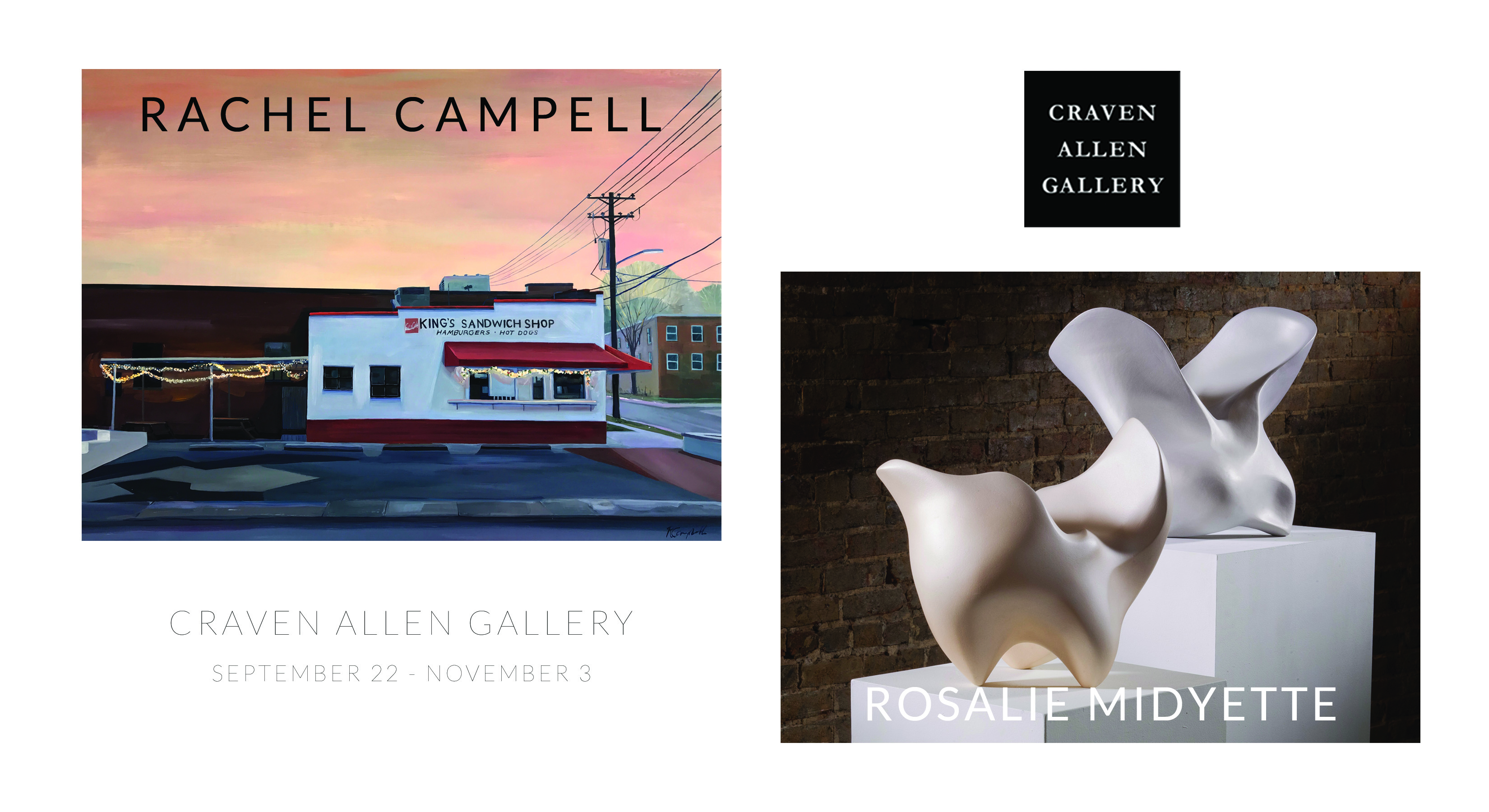 RACHEL CAMPBELL/PAINTINGS
ROSALIE MIDYETTE/SCULPTURE
Through November 3rd

SHOWING FOR THE MONTH OF OCTOBER FOR CLICK! PHOTOGRAPHY FESTIVAL
ANNE BERRY
APRIL IS THE CRUELEST MONTH
OPEN HOUSE WEDNESDAY, OCTOBER 17TH 5:30 – 8 pm
BROAD STREET DOUBLE HEADER WITH HORSE & BUGGY PRESS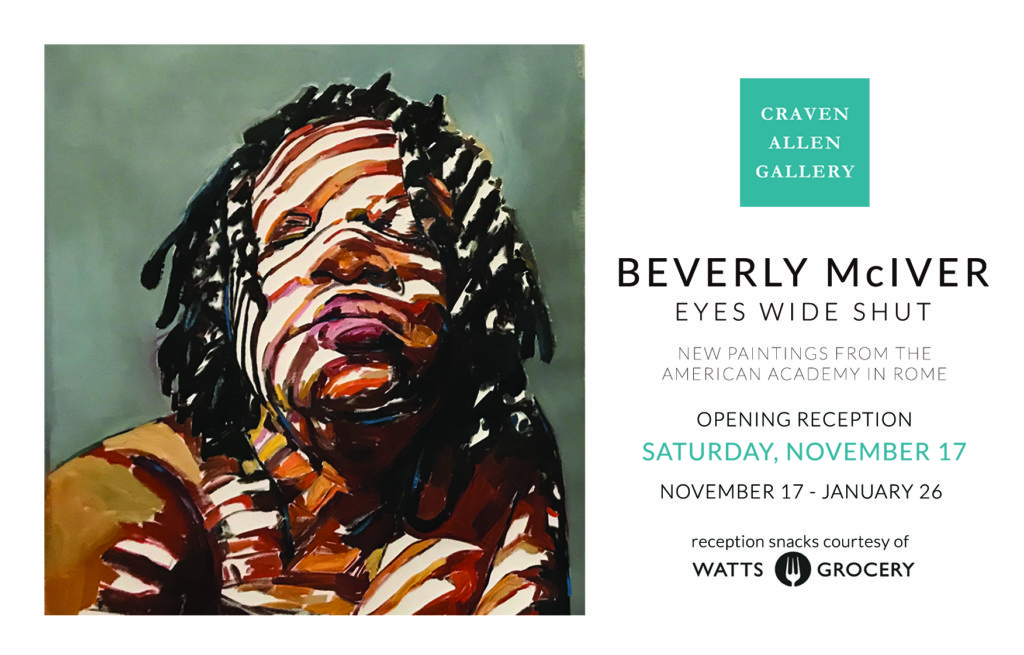 BEVERLY McIVER
EYES WIDE SHUT
New Paintings from the American Academy in Rome
Opening November 17th, 5 to 7 pm
Through January 26th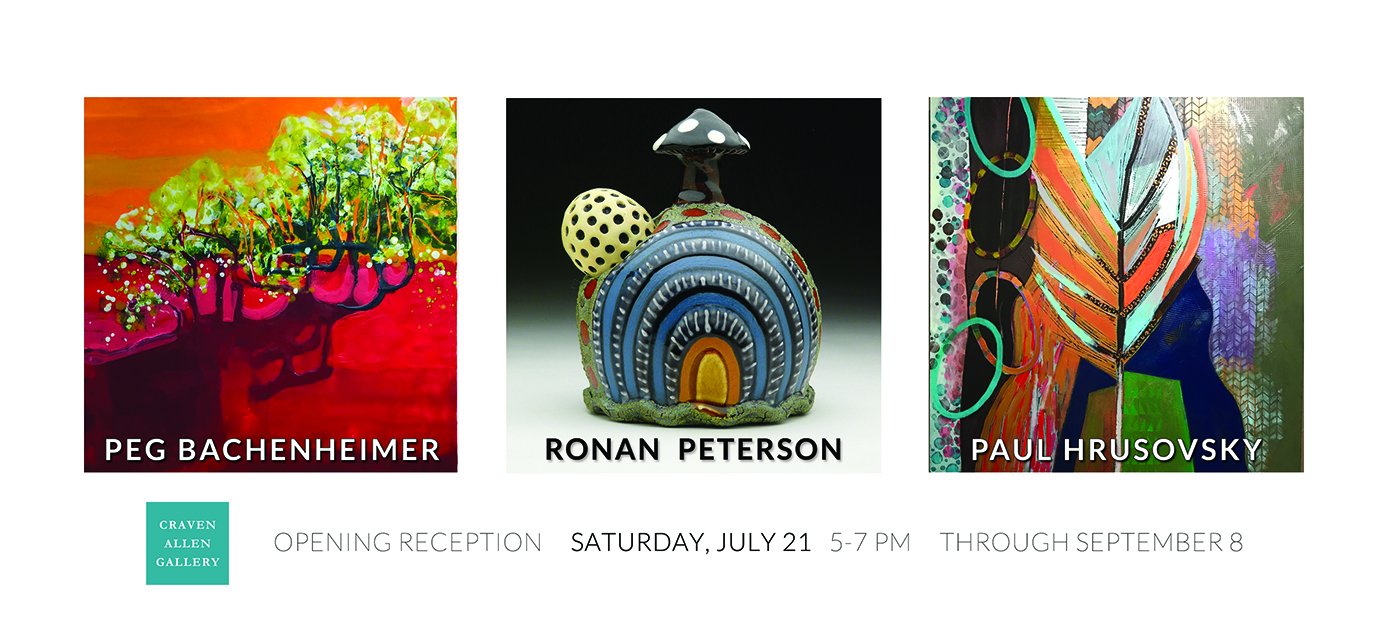 Paul Hrusovsky, Peg Bachenheimer, and Ronan Peterson combine elements of nature with pure abstraction for their new shows at Craven Allen Gallery.  The artists will be present at the opening reception, Saturday, July 21, from 5 to 7 pm.
For "Layered", Peg Bachenheimer creates landscapes and abstract paintings using the time-honored —and challenging—techniques of oil with cold wax, and encaustic hot wax.  "This ancient and durable medium has a mystery, luminosity and organic quality that give the final pieces a spiritual feeling.  My process involves discovery; not knowing all that will emerge is an act of faith."  Bachenheimer hales from a family steeped in the art and museum world; she brings a discerning eye to her work which has found a wide audience.
Longtime Craven Allen Gallery director Paul Hrusovsky returns home, exploring new territory with "Embellished", a vibrant collection of canvases based on organic shapes, rich with movement.  The luscious surface textures have a visceral, tactile quality, enhanced by stencils and silk-screens.   A Triangle gallery staple for over 30 years and outspoken arts advocate, Hrusovsky's work is in major public and private collections.
With his modern, edgy take on traditional North Carolina functional pottery, the work of Ronan Kyle Peterson stands out as singularly imaginative. For "Fecundity", Peterson combines nature imagery with bold shapes and striking colors, seeking " … to create a comic book interpretation of the natural world with a focus on rocks and trees and their role in the perpetual organic comedy of growth and decay."   A native of Poplar, NC, Peterson's work is popular with collectors interested in the future of our state's most iconic medium.
Through September 8.
Past shows: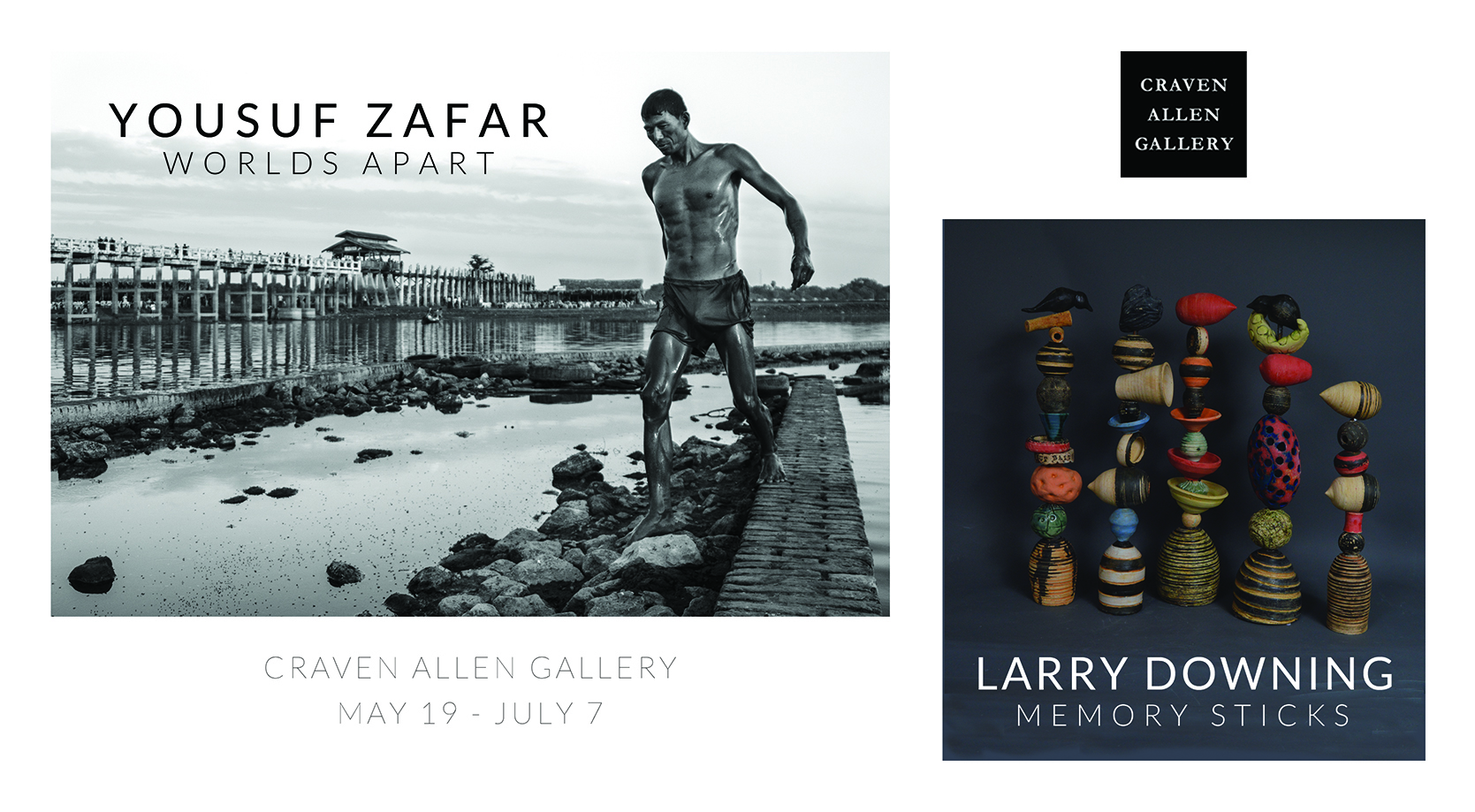 YOUSEF ZAFAR:  WORLDS APART
LARRY DOWNING:  MEMORY STICKS
through July 7
Award-winning photographer Yousuf Zafar makes his solo debut at Craven Allen Gallery with a compelling body of work featuring two forgotten corners of the globe—Amboy, a community bypassed by a new interstate route in Southern California, and Myanmar, a country unknown to many Americans, on the cusp of major changes.  Zafar captures these disparate worlds with a clear-eyed integrity and stunning beauty.
Gallery favorite Larry Downing returns with Memory Sticks, stacks of sculptures which he arranges "like a poet plugs in words . . . they are as random as my thoughts and as composed as a prayer. They are playfully deliberate, borrowing from generations of clay technique, but striving for something new to say." Complementing the sculptures are a new selection of whimsical, functional pottery.
YOUSUF ZAFAR
STATEMENT
WORLDS APART
Once forgotten amongst the bustle of Southeast Asia, Myanmar is making its presence known on the global stage, for better or for worse. Its economy is growing on the
foundation of oil and natural gas exports. Tourism is flourishing in this once closed military state. This growth is reflected in the day-to-day lives of the Burmese, as the
heavy hand of government lifts ever so slowly. Vibrant colors pervade their work and their worship. Yet, behind the warm and welcoming Burmese culture lurks a painful
story of oppression of the Rohingya Muslim minority. This series focuses on the peaceful, daily lives of the Burmese that stands in stark contrast to the unspeakable
violence in the west of the country.
The second half of this exhibit is comprised of photographs from Southern California. One of the largest economies in the world, California is often characterized by LA's glitz
or the Bay Area's innovation. But in a forgotten corner of the state, off Route 66, between Death Valley and Joshua Tree National Park, lies the remnants of early- and
mid-century economic growth. In the 1930's the federal government sold inexpensive parcels of land to encourage home ownership. Chasing the American dream, thousands
purchased land and built small homes. When Route 66 opened around the same time, the town of Amboy was built as a stop along the way with a gas station, motel, school,
and church. The town grew until the 1970's, when I-40 opened, bypassing Amboy altogether. The remaining residents were left with a struggling economy, limited infrastructure, and the punishing desert climate.
Worlds apart, a forgotten country surges, while one of the world's wealthiest economies
hides forgotten corners of decay.
ABOUT YOUSUF ZAFAR
Yousuf Zafar is a published, award-winning photographer who has shown his work nationally in joint and solo exhibitions. He was born in Pakistan, grew up in Saudi Arabia and Centerville, Ohio; and spent time in Sub-Saharan Africa. Today he lives in Durham, North Carolina. Yousuf's photography—influenced by his world view—focuses primarily on life in low- and middle-income countries in Africa, the Middle East, South Asia, Southeast Asia, Central America, and South America. His favorite subject matter is, quite simply, people. He is in his element spending a few hours crouching in one spot, intent on one person, as a market crowd bustles around him, as the light changes above him. Some of his work can be viewed at yousufzafar.com. Follow him on Instagram @fotoamazonas.
LARRY DOWNING
STATEMENT
MEMORY STICKS
Several sources describe an "Ebenezer" as a monumental stone chosen and set up to signify the great help God granted. After crossing the Red Sea, Moses set up stones to remind the Jews escaping slavery, of what God had done for them. I think of my stacks as notes to myself, and to those viewing them, as reminders of help. I handle and shape each form with purpose. I stack and re-stack them like a poet plugs in words, changes and reorders them. These are my musings about God's protection and help. They are both as random as my thoughts and as composed as a prayer. They are playfully deliberate, borrowing from generations of clay technique, but striving for something new to say.
ABOUT LARRY DOWNING
Born in Fayetteville, North Carolina, Downing graduated from UNC Chapel Hill with a BFA in sculpture with extensive coursework in English and Psychology. He has taught Art for thirty years in Durham, the last 23 years at Durham School of the Arts and the Durham Arts Council.
"Working with high school students has stretched me, expanding my view of the world. My work with adults helps balance the scale. I have enjoyed working with serious young artists and mature artists who want to make art materials speak their truth."
His exposure to clay as an art form goes back to making clay apples with stick stems in a neighbor's stream as a child. "Clay has always fascinated and challenged me. It is such a basic material. Clay is both free and temperamental, formless, yet loaded with potential. It holds the stories of our ancestors but is fragile and easily destroyed. The scrap piles and shards speak through the generations. I find clay a great teaching material, full of life lessons, self-correcting in its limitations and possibilities."
Downing's work has been seen in the Triangle at Somerhill Gallery for 20 years, Raleigh Contemporary Gallery, now, the Mahler Gallery for more than 25 years. Special invitations have included the National Teapot Shows at Cedar Creek Gallery and Greenhill Center for North Carolina Art. In addition to solo shows with the Durham Arts Council, He has participated in several faculty shows with both Durham Arts Council and Durham School of the Arts.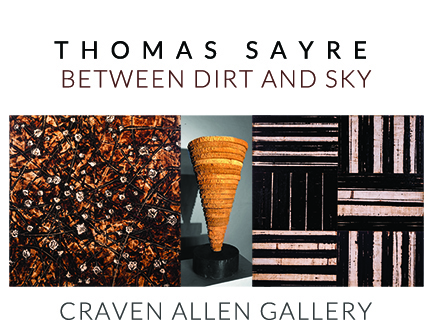 THOMAS SAYRE
BETWEEN DIRT AND SKY
through April 21
GALLERY TALK: SO WHAT IS BETWEEN EARTH AND SKY?
Tuesday, March 27
Reception with refreshments 5:30
Talk begins at 6:15
Join the artist for as he reveals the connection between his large earthcast sculptures cast directly in the earth and the two-dimensional work currently showing at Craven Allen Gallery. 
Thomas Sayre's art is firmly rooted in landscape.  The paintings in Between Dirt and Sky are inspired the farms and barns of the rural south.  Like Sayre's iconic large-scale earthcast sculptures–found in public and private spaces all of the world—Sayre's process is intensely physical, utilizing unusual materials, including roofing tar and dirt. The images hover between abstraction and realism, with a texture and depth that give them a visceral intensity.
Between Dirt and Sky is a more intimate version of the touring installation White Gold, which premiered at CAM in Raleigh, and is currently at the Mississippi Museum of Art in Jackson.  Sayre first introduced cotton-inspired paintings as part of Craven Allen's show Medici Schmedici, which highlighted the value of collectors in the careers of artists.
Triangle residents will be familiar with the series of large earthcast rings, Gyre, which have become one of the most beloved works at the North Carolina Museum of Art. In addition to the paintings, several earthcast sculptures will also be on display at the gallery.
Craven Allen Gallery is located at 1106 ½ Broad Street in Durham. Gallery hours are from 10 a.m. to 6 p.m. Monday through Friday, and 10 a.m. to 4 p.m. on Saturday. For more information, please call the gallery at 286-4837 or visit www.CravenAllenGallery.com.
ARTIST STATEMENT
Between Dirt and Sky is an exhibition of paintings about our quirky, haunted southern landscape. Related to the touring museum exhibition entitled: White Gold (which began at CAM Raleigh), these smaller, more intimate works refer to dense agricultural fields (cotton in particular) and the barns which act as protecting sentinels, overseeing the furrows. Each of these pieces were made from somewhere between hand and mind, chance and control, beauty and tragedy . . . somewhere between dirt and sky.
ABOUT THOMAS SAYRE
Artist Thomas Sayre grew up in Washington, D. C. in the shadow of the Washington Cathedral.  He attended the University of North Carolina at Chapel Hill on a Morehead Scholarship and majored in English and studio art.  After graduating summa cum laude. He then moved to Ann Arbor, Michigan, where he was a Michigan Fellow with a three year grant from the Ford Foundation to make sculpture at the University of Michigan.  In 1975, Mr. Sayre attended the Master of Fine Arts Program at the Cranbrook Academy of Art.
Mr. Sayre works actively as a sculptor with commissioned public work in various collections across the United States with projects in Fort Lauderdale and Tampa, Florida; Denver, Colorado; Portland and Eugene, Oregon; Nashville and Chattanooga, Tennessee; San Jose and Sacramento, California; Phoenix and Tucson, Arizona, Baltimore, Maryland; and Washington D. C. Internationally, the public projects have included Istanbul, Turkey; Phuket, Thailand; Hong Kong, and Calgary and Ontario, Canada.
Thomas' recent awards include the 2012 North Carolina Award for Fine Arts and received an honorary doctorate from NC State University in the Spring of 2014.   A documentary about the life of Thomas Sayre,  Earthcaster,  was recently shown nationally on PBS.
Thomas' current work includes Oberlin Rising, a memorial in Raleigh, White Gold, a one person exhibition at the Mississippi Museum of Art, and a large new public commission in downtown Tampa, Florida.  A resident of Raleigh, Thomas is married to Joan-Ellen Deck, whom he met while touring as a professional musician in the rock and roll band, Dog Days. Together they have two daughters.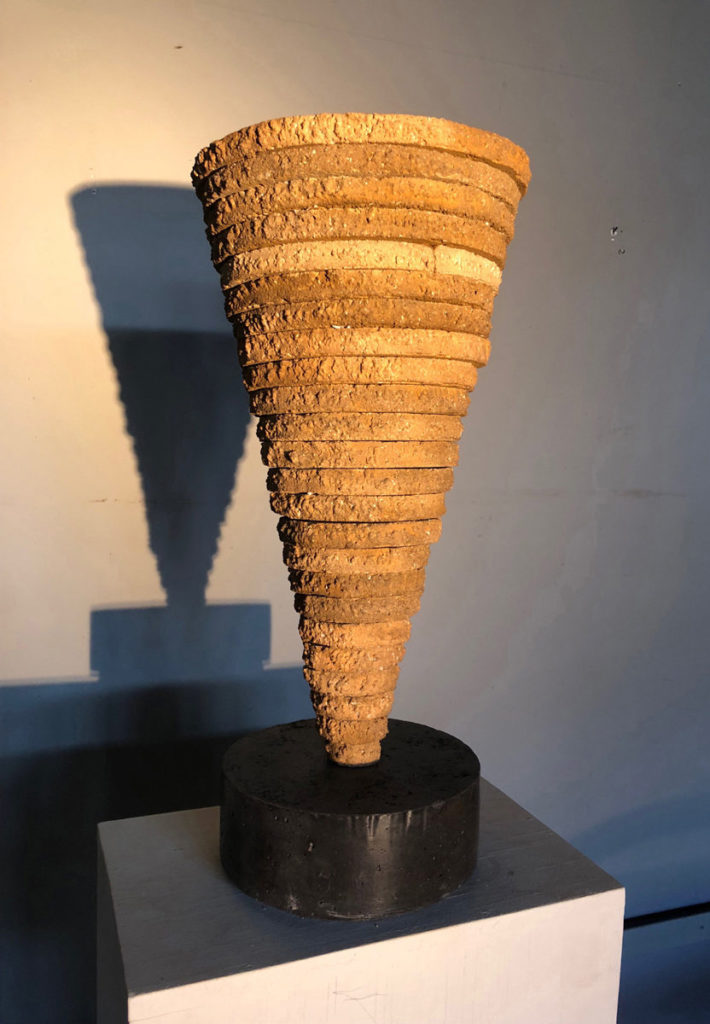 METHODS AND MATERIALS
Description of Thomas Sayre's process by Deidre S. Greben, CAM Raleigh
To create his huge mixed media panels, Sayre began where, over the past two decades, he has become most comfortable–with North Carolina's indigenous red clay soil. Here, he rubbed the dirt into the sanded, pre-laminated white Masonite boards, as if to reassert the work's connection to the place it describes. To form the sprawling tangle of cotton plant stalks, he then used sticks and nozzled bottles to fling and squirt streams of clear acrylic floor finish across the mud-stained wood surface, lining up several panels on the floor at a time so as to not interrupt his arcs of movement. To be sure, the spontaneously streaked, splashed, and dribbled markings invoke Jackson Pollock's gestural compositions. Like the New York School painter, Sayre turns our attention to the physical act of painting. But while Pollock's improvisational paint-flinging is non-representational, Sayre's draws on the physical action of portraying the cotton to evoke the labor that has been exploited in harvesting it.
Physical force is integral to his formation of the plants' downy clumps as well. After squirting puddles of bright white stain-blocker paint onto the wood panels, he then proceeded to repeatedly whack the blobs with flat sticks to create recesses in their gleaming surfaces. Using massive putty knives he fashioned from spring steel and aluminum, Sayre applied and then laboriously scraped off layers of black tar to imbue the blossoms and their willowy stalks with further definition. The successive veils of sepia-toned tar residue give Sayre's composition pictorial depth and a seductive yet discomfiting beauty.
CURRENTLY IN THE GALLERY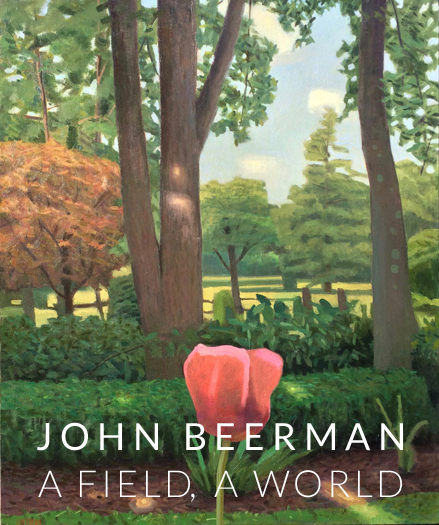 JOHN BEERMAN
A FIELD, A WORLD
NOW EXTENDED THROUGH FEBRUARY 3!
John Beerman's iconic landscapes are found in major museums and collections across the country.  For this show, the North Carolina native has selected paintings with a deep personal resonance from across the state and as far afield as New Mexico and Italy.   The exhibition features both large canvases and intimate works on paper, many painted en plein air.
The title of the show, A Field, A World, comes from Beerman's determination to see beauty close at hand wherever he may be.  Many works feature the countryside around Chatwood in Hillsborough, home of Frances Mayes, author of Under the Tuscan Sun, where he has stayed recently.  Another series shows a church in Hillsborough at various times of day; like Monet and his haystacks, the differences in color and light in each canvas are revealing.
Craven Allen Gallery is located at 1106 ½ Broad Street in Durham. Gallery hours are from 10 a.m. to 6 p.m. Monday through Friday, and 10 a.m. to 4 p.m. on Saturday. For more information, please call the gallery at 286-4837 or visit www.CravenAllenGallery.com.
See more works from the show on the JOHN BEERMAN ARTIST PAGE
STATEMENT
I find my inspiration in landscapes and in the everyday objects of the world around us. To see freshly, to discover something luminous below the surface of the commonplace is my challenge. By laying down paint on canvas, I try to represent a moment in time with its subtle order and its specific nuances of color and light.
As a painter, I believe there is a life force in the materials I work with, whether its oils, egg tempera or some combination of these. For me, the paint itself tells its own story and my most successful paintings represent something apart from their subject matter. I hope my paintings invite you to see the visible world with new eyes, and to experience the everyday as something luminous.
 ABOUT JOHN BEERMAN
John Beerman is a painter whose work has been exhibited nationally and internationally. He attended the Skowhegan School of Painting and Sculpture and earned a BFA from the Rhode Island School of Design. Beerman has received numerous awards and fellowships including the Pollack-Krasner Foundation Award and the Yaddo Artist Colony Fellowship. His work is represented in many museums including The Metropolitan Museum of Art, New York; the Museum of Fine Arts, Houston; and the Whitney Museum of American Art, New York. He has completed several public commissions including a mural in the Craftsteak restaurant at the MGM Grand, Las Vegas and recently an eighty-five foot mural in the I.M. Pei designed Milstein Family Heart Center, New York Presbyterian Hospital in New York City.
John Beerman lives in Durham, North Carolina, and is represented by Tibor de Nagy Gallery in New York City.
---
PAST EXHIBITIONS

ALEX HARRIS
NEAR AND FAR
presented by Craven Allen Gallery and Ann Stewart Fine Art
September 30 – November 4
STATEMENT
My childhood home in Georgia, though privileged and suburban, was oddly ephemeral. My family had gone through several divorces and all the neighborhood families I knew either split up or moved away. I think now that is why I was so drawn to live and photograph in the oldest and most traditional settlements in North America: the remote Inuit villages of Alaska, and the isolated Hispanic communities of northern New Mexico.  As a photographer, I was eager to come as close as I could to the lives of the people in my pictures.
By the time I arrived in Cuba, I was no longer the same person who looked through the lens of my camera in search of family and community. I had my own family. And I was finally interested in photography itself, in what my pictures could tell me that I wasn't already searching for or didn't already know. I was also aware one crucial thing from my earlier work as a photographer that served me well in Cuba and guides me in my work today: how to immerse myself in a world and at the same time observe it, how to step back from the moment I am experiencing and take a picture – how to be at once near and far.
---
ABOUT ALEX HARRIS
For over forty years, Alex Harris has photographed across the American South, and in locations as disparate as the Inuit villages of Alaska, the streets of Havana, the fish markets of Mumbai, and the Hispanic settlements of northern New Mexico. Now Harris has selected photographs – some well-known and others that haven't been widely seen – that are especially meaningful to him from across his body of work. In this exhibit, Harris also explores the various ways he's approached and thought about the idea of distance as a photographer.
Alex Harris is a founder of the Center for Documentary Studies and of DoubleTake Magazine. His awards include a Guggenheim Fellowship in Photography, a Rockefeller Foundation Humanities Fellowship, and a Lyndhurst Prize. Harris' work is represented in major photographic collections, including The Museum of Modern Art in New York, The San Francisco Museum of Modern Art, and the North Carolina Museum of Art. His photographs have been exhibited widely, including exhibitions at the International Center of Photography in New York and the J. Paul Getty Museum in Los Angeles.
On commission from the High Museum in Atlanta, Harris is currently photographing on independent movie sets across the South.
As a photographer and editor, Harris has published sixteen books, most recently in September of 2017, Dream of a House: The Passions and Preoccupations of Reynolds Price, which he and co-editor Margaret Sartor will be signing in the gallery. Alex Harris is represented by Ann Stewart Fine Art.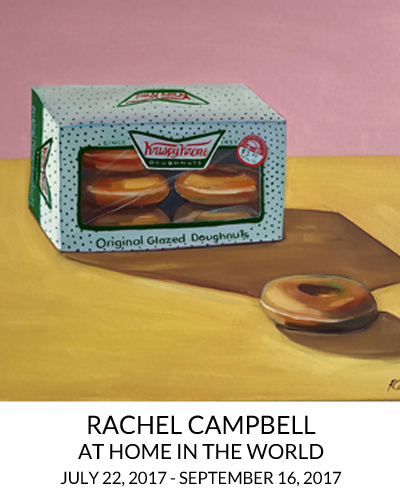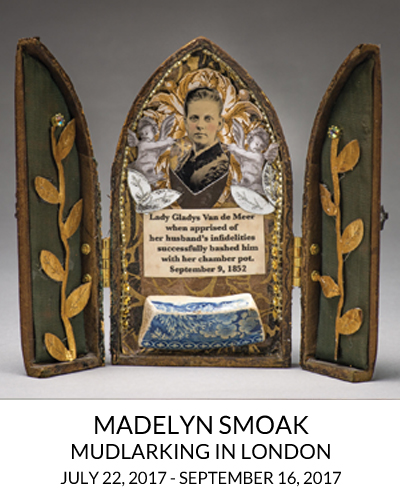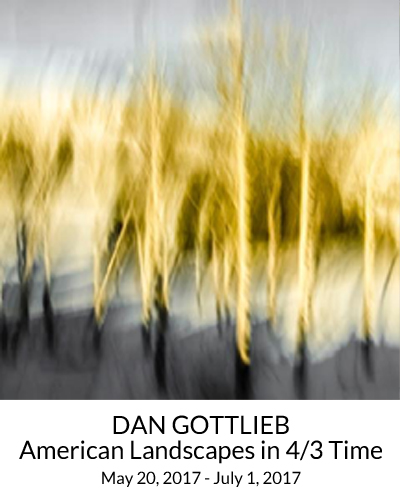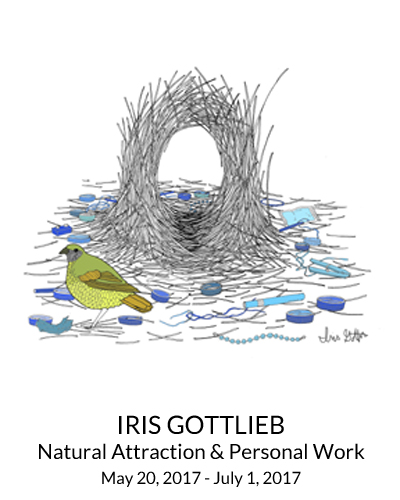 ---