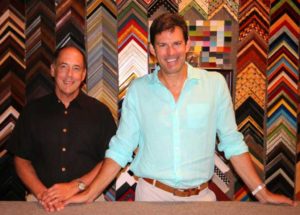 Keith Allen Wenger and John Craven Bloedorn
owners since 1992
 "Our goal is to be the best framer in the Triangle, and to feature artists whose work we are truly passionate about," says John.  He has a BA in Fine Arts from Colorado College and loves working with customers. "We're lucky to work in such a positive, creative business–people give us something they care about, we work together to create a custom design they like, and they get something beautiful back. It's very satisfying."  He also loves working with collectors and artists. Keith works behind the scenes making frames and running the business (he has a degree in finance from Kent State); you might see one of his classic cars out front.
---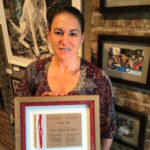 Kathryn DeMarco, Gallery Director
with Craven Allen since 1997
Kathryn graduated from Boston University with a BFA in painting 1992; she's continued to pursue a painting career while working full time at Craven Allen. Her painting/collage work is shown at venues throughout the Triangle, including Craven Allen, and is featured in collections across the country. Kathryn is known for her commissioned portrait work of people and animals. A Master Framer as well as Gallery Director, she is the point person for gallery exhibitions. She recently had a solo exhibition at the Cameron Art Museum in Wilmington, NC.
---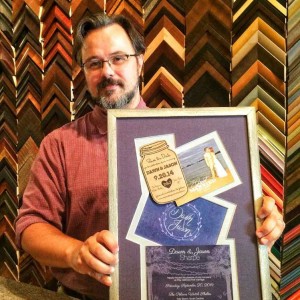 Mark Mooney, Master Framer
with Craven Allen since 2007
A southern West Virginia native, Mark received a Bachelor of Fine Arts Degree from West Virginia University in 1997. Mark is passionate about contemporary art and literature, and his evocative large-scale paintings can be seen at Craven Allen. He's a gifted framer whose easygoing sense of humor helps keep the Craven Allen workspace on an even keel under pressure–an ability honed by the challenges of raising his two young children with his wife, Amy.
---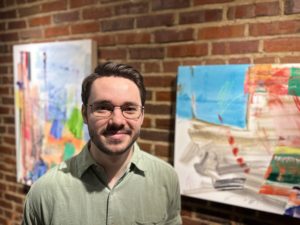 Nate Caroon, Assistant Gallery Director
with Craven Allen since 2021
Born and raised in Durham, Nate graduated from Appalachian State University with a degree in Art Management. He maintains a strong interest in art history, especially the 1980s New York scene and postwar photography. Nate lends his talents to both the framing and gallery sides of the business.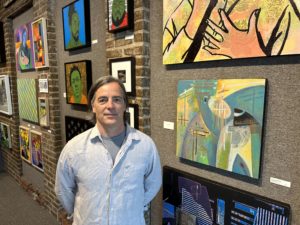 Jeff Waites
with Craven Allen since 2022
---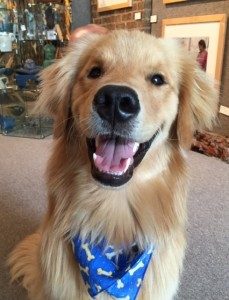 Charlie
with Craven Allen since January 2014
Charlie's primary responsibilities include: Official Greeter, Employee Morale Officer and Afternoon Nap Coordinator.