North Carolina's premier custom picture framer since 1968, Craven Allen Gallery/House of Frames features the largest selection of framing choices in the region, as well as the Triangle's most experienced picture framers. Our gallery features local and nationally known artists.
We are open!  We look forward to serving you.  We kindly ask you to wear masks.  We will limit the number of people in the gallery and only one framing customer will be allowed at each counter at a time.
Please stay safe everyone! We would like to thank our incredible customers for their many messages of support and encouragement over the last weeks. We are grateful.
BEVERLY McIVER
THE LIGHT WITHIN
Extended through April 3rd!
Beverly McIver returns to Craven Allen with a powerful new body of work.  The show can be viewed in the gallery with social distancing guidelines, as well as online on the Craven  Allen's  Beverly McIver gallery page.
Read a wonderful interview with Bevelry McIver about the show on Art & Object!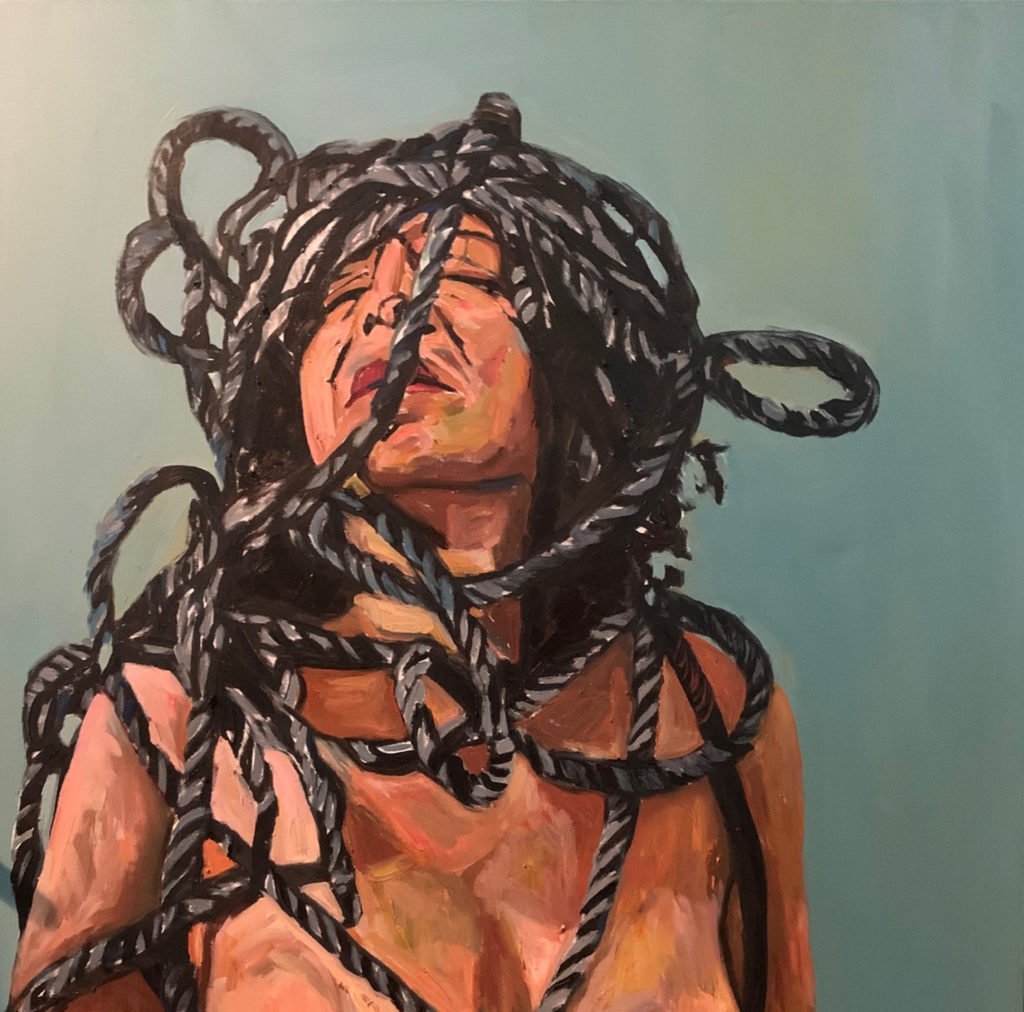 A nationally known artist who has been named Top Ten in Painting by Art News, Beverly McIver was working nonstop, teaching classes at Duke, leading workshops all over the country, caregiving for her family, and painting when she could. When Covid hit, along with all of 2020's racial and political turbulence, McIver's life changed dramatically. McIver faced the chaos and isolation the only way she knew how—through paint.
It was an intensely productive time.  "I painted daily. It was both thrilling and terrifying; all this energy poured into two dozen new paintings," says McIver.  Through a series of self-portraits and paintings of family and friends, McIver confronted her feelings and fears.   She created portraits of her sister and her 94-year-old father as a means of remaining intimate even as they all struggled with loneliness and isolation. A colorful silk scarf draped over her head became a mask or a blindfold. Light filtering through blinds in her home beautifully contour her face, yet also suggest prison bars.  A heavy black rope figures prominently in many of the new works. "Black friends interpreted the rope wrapped around my head as a noose and white people saw the rope as my dreadlocked hair blowing in the wind. The interpretations of the two worlds I straddle daily, collided."
"My voice felt loud and unapologetic. I felt power in speaking my truth. I hadn't been loud enough, and I needed to scream it," says McIver. "These new works do just that. I have never felt the need to be so bold about constraints and restrictions. This is the time to be brave."
A career survey of the artist's work begins at the Scottsdale Museum of Contemporary Art in 2022, before touring the country.  McIver is curating a show of contemporary African American artists working in North Carolina for Craven Allen Gallery in 2021.
---