North Carolina's premier custom picture framer since 1968, Craven Allen Gallery/House of Frames features the largest selection of framing choices in the region, as well as the Triangle's most experienced picture framers. Our gallery features local and nationally known artists.
JOHN BEERMAN
PATTERNS OF THE PASSING WALL/ NEW PAINTINGS
Through January 29th
John Beerman's iconic landscapes are found in major museums and collections across the country; his Three Trees, Two Clouds is one of the signature paintings at the North Carolina Museum of Art. "I have always found the natural world a gateway to the greater mysteries and meanings of life," says Beerman of his work.
The title of the show, Patterns of the Passing Wall, is taken from a quote by Vladimir Nabokov: "In a sense we are all crashing to death from the top story of our birth to the flat stones of the churchyard and wondering with an immortal Alice in Wonderland at the patterns of the passing wall."  Beerman is in wonder of the moments we experience on our journey, seeking to capture these ephemeral images in paint.
Many of the landscapes show his native North Carolina, from coastal Hyde County in the east, to the Blue Ridge Mountains in the west. All the works begin as plein air studies which are refined in the studio, and feature the intricate brushwork and subtle color harmonies for which the artist is well-known. This is John Beerman's third show at Craven Allen Gallery; he spent much of his career in New York, and now lives in Hillsborough.
SHOWING FEBRUARY 5-26, 2022
BEVERLY McIVER: PAINTINGS OF MY FATHER
REMEMBERING CARDREW DAVIS
A selection of paintings by Beverly McIver of her father, who recently passed away.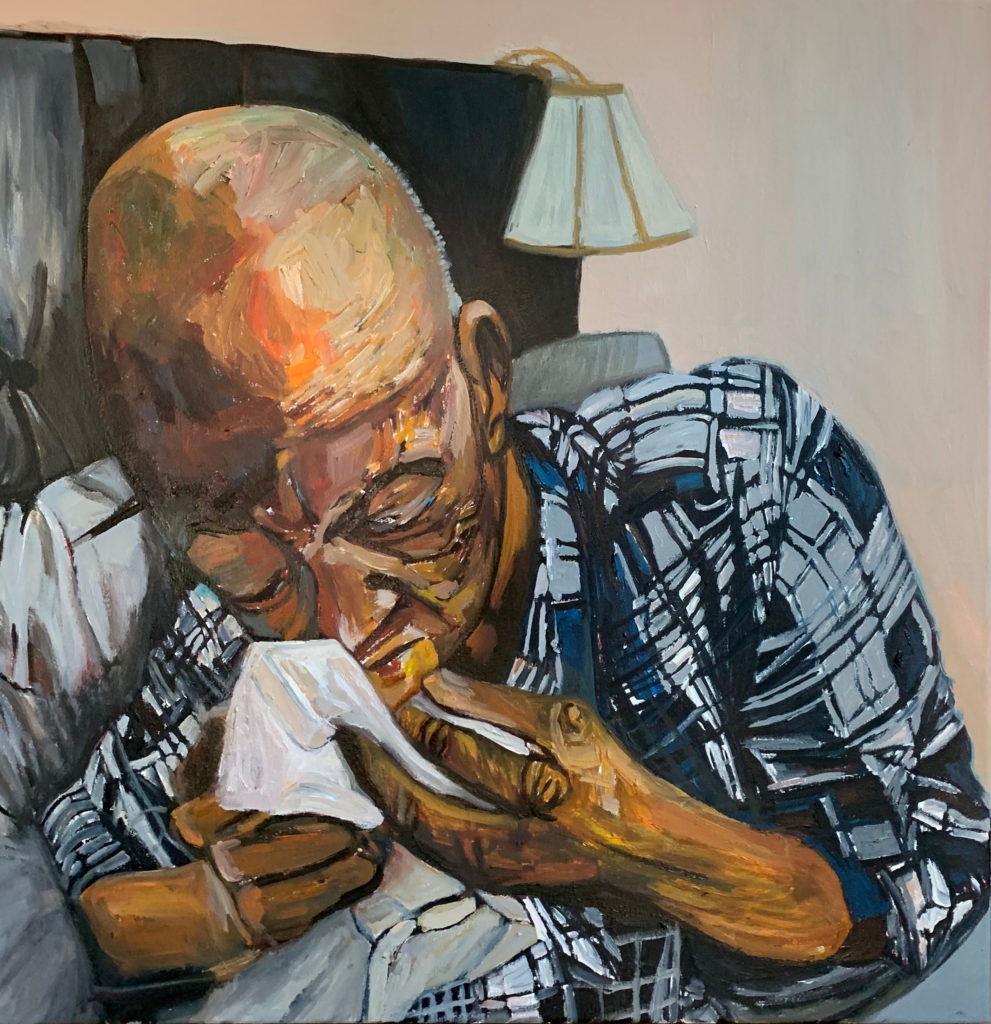 Daddy Eating A Peach, oil on canvas by Beverly McIver, 30 x 30
---