North Carolina's premier custom picture framer since 1968, Craven Allen Gallery/House of Frames features the largest selection of framing choices in the region, as well as the Triangle's most experienced picture framers. Our gallery features local and nationally known artists.
---
EXHIBITIONS
---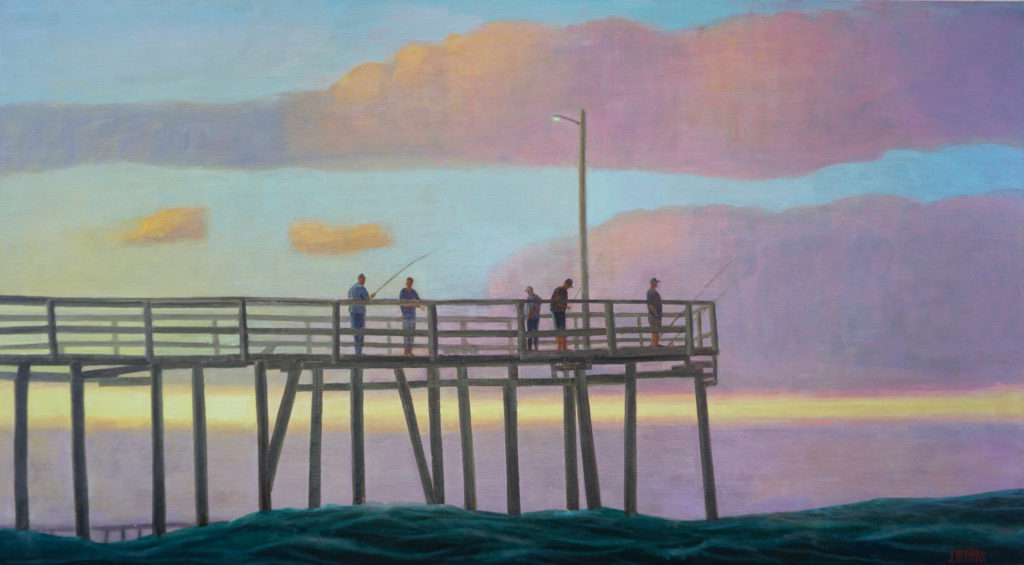 JOHN BEERMAN
THE SHAPE OF LIGHT/PAINTINGS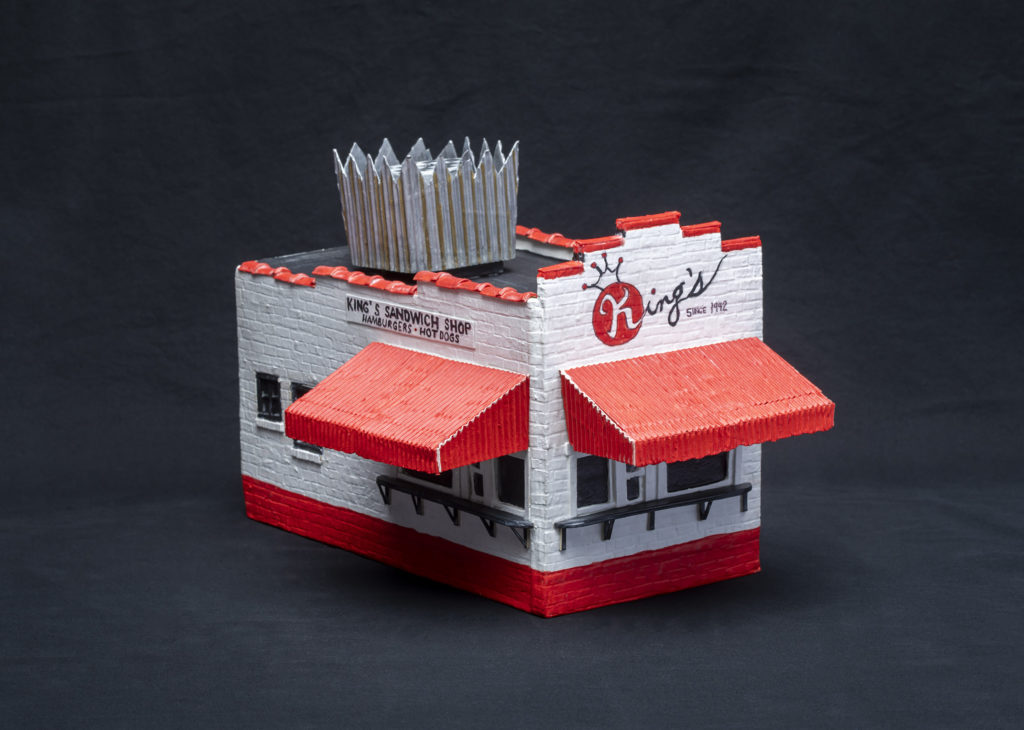 STEPHEN COSTELLO
PLACES/SCULPTURE
One of the most successful shows in the gallery's history, now extended through February 29th with New Work!
"I have always found the natural world a gateway to the greater mysteries and meanings of life," says John Beerman of the work in The Shape of Light, which features the intricate brushwork and subtle color harmonies for which the artist is well-known. "Whether through landscape or the human form, I try to find ways to bring forth light and life." The show includes scenes from Italy, and across North Carolina from the coast to the mountains, as well as intimate portraits ranging from quiet studies to a monumental nude.  Several paintings depict  the countryside around Chatwood in Hillsborough, and Bramasole in Cortona, Italy, homes of the writer Frances Mayes, where Beerman finds inspiration. The artist lives in Hillsborough; his iconic paintings are found in major museums and collections across the country.
Also opening at Craven Allen is Stephen Costello's Places, sculptures of buildings from the humble to the grand, created from recycled materials in the artist's quirky, lively style. While the exhibition includes structures from Washington, DC to Key West, locals may be particularly interested in the Durham's NC Mutual Building, depicted in its original cantilevered design (before construction challenges necessitated buttressing in the corners), as well as local icons like King's Sandwich Shop and Ayr Mount.   The artist divides his time between North Carolina and Washington, DC; this is his first major show.
---
COMING MARCH 14TH: BEN BRIDGERS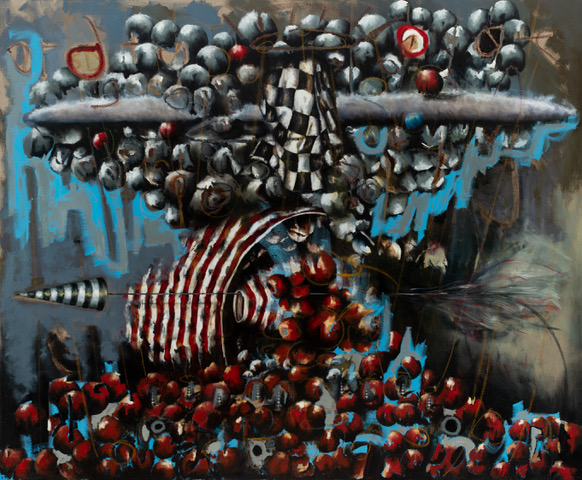 BEN BRIDGERS
BACK BURNER/PAINTINGS
Opening Reception: Saturday, March 14, 5 to 7 pm
Through May 2
Ben Bridgers' enigmatic works combine the hallucinatory perspective of an outsider artist–whose first passion was skateboarding — with the skills of an accomplished painter who has taught at universities around the country and abroad.
Imagery from zines and crude vhs videos documenting skateboarding and punk music culture informed Bridgers earliest aesthetic sense, along with another passion: art.   "Skateboarding in the 1980's was raw, illegal, and generally, unaccepted," says Bridgers. "As a teenager, I would occasionally ditch school, go skate, and spend part of my day at the local art museum, to wander the galleries.  At the time I wasn't familiar with art history, but those paintings were more interesting than anything else going on."   He developed a deep appreciation for the artistry of painting as it developed over time, as well as for the visceral process of creating art.  He still stretches his own canvas over bars he has made, prepares his surfaces using traditional rabbit skin gesso, and paints in oil, a medium which, like skateboarding, demands patience and practice for mastery.
Bridgers' juxtapositions of finely detailed figures or forms are often subtly illuminated within a dark void, reminiscent of old masters.  "My paintings are deeply embedded in historical and classical methods, materials, and processes while exploring a curiosity with the magic, mystery, and perversity of nature, " says Bridgers.  "I continually return to themes surrounding transitory events such as home, landscape, migration, love, loss, absence, and how these themes relate to the natural compulsion to continue."   Bridgers works on several canvases at a time over many months, as each work gradually reveals itself.
Ben Bridgers grew up in the rural farming community of Pilot, North Carolina.  He  earned an MFA in Painting and Drawing from the University of Georgia's Lamar Dodd School of Art in Athens, and studied and taught at the university's campus in Cortona, Italy.  He was an Associate Professor of Art in Painting and Drawing at the University of Redlands in California before returning to North Carolina in 2012.
Bridgers has maintained an active studio practice over the past 30 years and exhibited his work in galleries and museums across the United States. His work is held in public and private collections throughout the United States, Italy, and Japan. Currently, Bridgers lives and works in Durham, NC and is the Manager of the Park Collection and Exhibitions at the North Carolina Museum of Art.
---
NEWS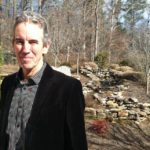 Reporter Joe Johnson of the Durham Herald-Sun tells how Thomas Sayre inspired students at the Hill Center in Chapel Hill! Read more ….READ MORE
---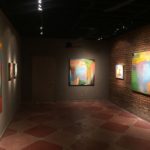 In the early 20th century the artist Wassily Kandinsky (1866-1944) realized multiple paint colors, which did not represent a house or a tree or a person, could be applied to a canvas and it would be a viable painting. It was called abstraction and it marked a revolution….READ MORE
---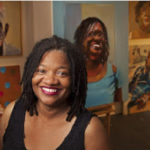 The Anyone Can Fly Foundation is honoring Beverly McIver with its Lifetime Achievement Award. Faith Ringgold will host a garden party benefit honoring the artist. The mission of the foundation is to expand the art establishment's canon to include artists of the African Diaspora….READ MORE
---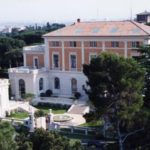 Beverly McIver has been awarded the Rome Prize.  Also in the news, her HBO documentary Raising Renee is now available to stream on Amazon Prime. For over a century, the AMERICAN ACADEMY IN ROME has awarded the Rome Prize to support innovative and cross-disciplinary work in the arts and humanities….READ MORE
---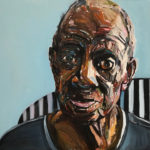 Beverly McIver was recently honored by the American Academy of Arts and Letters, America's most prestigious honorary society of architects, artists, writers, and composers, with a purchase award…READ MORE
---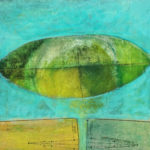 Paintings by Craven Allen artists Linwood Hart, Sue Sneddon and Damian Stamer were featured recently in the HGTV tv show LOVE IT OR LIST IT…READ MORE
---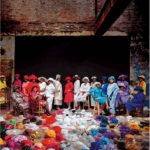 Fresh off the heels of his trifecta of museum shows at the NCMA, Nasher, and Ackland, Burk Uzzle is featured in the News & Observer choosing framing at Craven Allen for his incredible Greenville show…READ MORE