North Carolina's premier custom picture framer since 1968, Craven Allen Gallery/House of Frames features the largest selection of framing choices in the region, as well as the Triangle's most experienced picture framers. Our gallery features local and nationally known artists.
---
EXHIBITIONS
---

JUDY KEENE
NUMINOUS LIGHT
now showing through May 4
While the influence of expressionist and color field painters is readily apparent in Judy Keene's paintings, with their luscious surface textures and enigmatic compositions, less obvious may be her study of the palettes and paints of Renaissance artists.  Keene's professional background in the museum world has given her an appreciation for the subtle color harmonies of old master paintings;  she even crafts some of her own pigments from raw materials.  Keene's paintings  range in scale from intimate small works to expansive large scale canvases. Her previous show at Craven Allen Gallery was named one of the "Ten Best Art Exhibits of 2017" by Blue Greenberg in the Herald-Sun. She lives and works in Durham.
---
Coming May 18th
BRYANT HOLSENBECK
KATHRYN DEMARCO
---
NEWS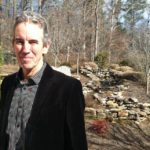 Reporter Joe Johnson of the Durham Herald-Sun tells how Thomas Sayre inspired students at the Hill Center in Chapel Hill! Read more ….READ MORE
---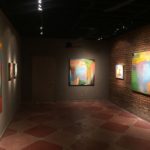 In the early 20th century the artist Wassily Kandinsky (1866-1944) realized multiple paint colors, which did not represent a house or a tree or a person, could be applied to a canvas and it would be a viable painting. It was called abstraction and it marked a revolution….READ MORE
---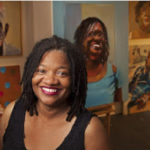 The Anyone Can Fly Foundation is honoring Beverly McIver with its Lifetime Achievement Award. Faith Ringgold will host a garden party benefit honoring the artist. The mission of the foundation is to expand the art establishment's canon to include artists of the African Diaspora….READ MORE
---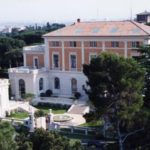 Beverly McIver has been awarded the Rome Prize.  Also in the news, her HBO documentary Raising Renee is now available to stream on Amazon Prime. For over a century, the AMERICAN ACADEMY IN ROME has awarded the Rome Prize to support innovative and cross-disciplinary work in the arts and humanities….READ MORE
---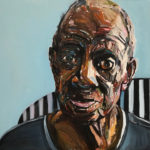 Beverly McIver was recently honored by the American Academy of Arts and Letters, America's most prestigious honorary society of architects, artists, writers, and composers, with a purchase award…READ MORE
---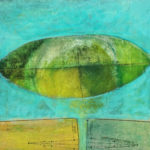 Paintings by Craven Allen artists Linwood Hart, Sue Sneddon and Damian Stamer were featured recently in the HGTV tv show LOVE IT OR LIST IT…READ MORE
---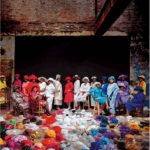 Fresh off the heels of his trifecta of museum shows at the NCMA, Nasher, and Ackland, Burk Uzzle is featured in the News & Observer choosing framing at Craven Allen for his incredible Greenville show…READ MORE