CAROLINE VAUGHAN – Metamorphosis 2016
CAROLINE VAUGHAN – Metamorphosis 2016
CAROLINE VAUGHAN
Metamorphosis
Photographs 1966-2015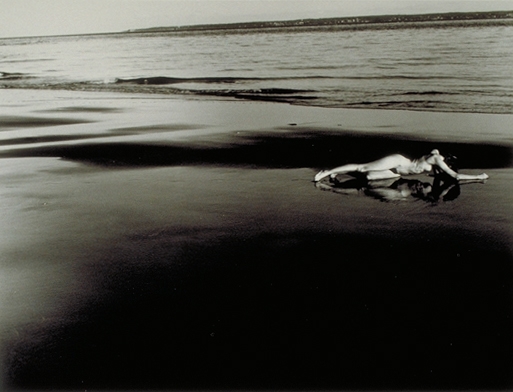 October 3 – November 7, 2016
Statement
Photography allowed me to find my original authentic voice. Photography, "writing with light" opened a passage to express my emotions by weaving both male and female narrative voices and energy into my images. This non-verbal medium of images tapped into my deepest thoughts, dreams, and objects and drove me to open up to see what was inside of the people, objects and landscapes to which I was magnetically drawn.
I have always been interested in the scars, lines and topography of the earth as well as the human body and the transformations either faces as it ages. How people's hands inform us of their unique gestures, a signature in the air. Self-expression of the younger generation fascinates me; piercings and tattoos needled into the flesh of those who need to individualize themselves in a culture that is becoming more diverse.
This journey has found me searching for people who, with my camera as passport, have allowed me into their culture or private lives. I make connections with them if there is one to make. Most of all I need that connection to feel alive: to resonate with another form of energy and find equilibrium between another and myself.
Review of Metamorphosis by Blue Greenberg in the Herald-Sun
This retrospective of Caroline Hickman Vaughan's photography ranges from the mid-1960s to the present day, and includes rare early silver gelatin and platinum work as well as archival pigment prints. The Gregg Museum of Art & Design at N.C. State recently acquired Vaughan's photographic archive; she held select pieces back for this very special exhibition.
Caroline Vaughan studied at Duke with John Menapace and with Minor White at M.I.T. The photographers who have most influenced her include Imogen Cunningham, Alfred Stieglitz, Edward Weston, August Sanders, Clarence White, Paul Capinigro, Brett Weston, Diane Arbus, Richard Avedon, Ruth Bernhard, Wynn Bullock, Paul Strand and Minor White.  Her work is found in museums and major private collections across the country.
When capturing an image, Vaughan is searching not only for the essence of the subject but a part of herself which resonates with the subject. In this process, she is trying to define the essence of humanity in her every portrait and some part of us that is drawn to a certain quality in a landscape, which taps us emotionally down to our core.
Metamorphosis is one of the events in the Click! Triangle Photography Festival.