Beverly McIver at SECCA in Winston Salem
Beverly McIver at SECCA in Winston Salem
Beverly McIver at SECCA in Winston Salem
"Beverly's star is on the rise, and she is going to leave a mark on the art world and the world at large that is going to be long-lasting."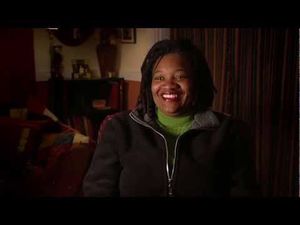 Beverly McIver was at Yaddo last week recovering from a bad cold and enjoying a few days of freedom and privacy before she returns to the world of commerce and academia in North Carolina. Yaddo is an artist colony in upstate New York where residents are sheltered, nourished and allowed to work without interruption.
A contemporary artist who grew up in Greensboro, McIver, 54, has had shows, residencies and fellowships in galleries and institutions all over the country. On Tuesday, she will open a show at the Southeastern Center for Contemporary Art.
The exhibition is one of SECCA's 12 x 12 artists salon series, which is showcasing 12 artists who have roots in North Carolina but are also part of the larger art world. North Carolina was the 12th colony to become a state.
Cora Fisher, curator of contemporary art at SECCA, organized the series.
"The goal is to shine a light on the fact that important art is happening today right here in North Carolina, and I think Beverly's work is going to resonate with a lot of people," Fisher said.
Bowman "Bo" Gray IV, a member of SECCA's board of directors and a photographer, met McIver at an art opening in Durham, where she currently teaches.
"I sat with her at the artist dinner, and we became fast friends," Gray said. "She is emotionally about as honest a human being as I've ever met, and her work is just amazing.
"Beverly's star is on the rise, and she is going to leave a mark on the art world and the world at large that is going to be long-lasting."